The Big Bethel Baptist Church
Organized 1865
Our Pastor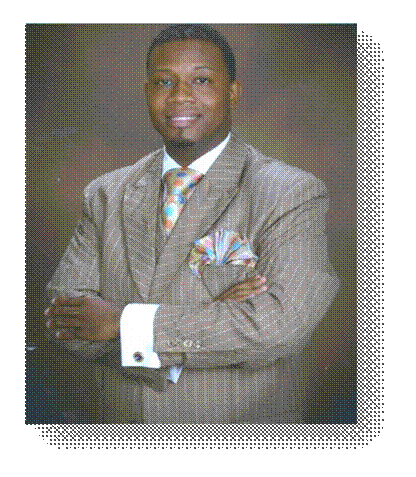 Reverend Alexander Williams
Pastor
It is with great hope and excitement that I greet you at the beginning of another year. A new season of opportunities and challenges awaits us. I am confident that with Christ on our side we will embrace these opportunities with commitment and dedication knowing that every challenge will be met with Jesus faith.
As we enter into this season of uncertainty, I am very confident that the Lord will once again show himself to be Jehovah Jireh our provider. This is the greatest hour for body of Christ, we must not waver in our faith, and we must trust God like never before. With all of the political disruption that is going on around the world today, we must stay focused and keep our eyes on Christ. We can't be moved by what we see, hear, think or feel; we must believe that the God we serve is still on the throne. As for me, I'm very grateful that God has allowed me to lead the flock to higher heights and because of that; I can truly say that God has favored us.
We are very grateful to our out-of-town members who have always showed their support in all of our endeavors. They demonstrated that love and support as we worked toward completing our parking lot project. We have done an excellent job paying down our financial banking obligation; however we are still in the process of burning that note in the next two years. We believe that through faith, prayer and your continued support this will be manifested.
In the words of Jabez, I asked the Lord for increase and "wow" did He do just that. He did so by sending Minister Jessica Morgan our way. She has only been working for a short period in this vineyard, but she has already proven to be a great help to the body of Christ and to me as well. We were doubly blessed as sister Emma Watkins has chosen to reunite herself with Big Bethel. Just as the Lord giveth, He too certainly taketh. This past year our hearts were sadden as several of our members were called from labor to reward. Please see tribute on page seven. We will miss them all.
With the passing of Trustee Board Chairman Roy Crittendon, Trustee Larry Goodwyn will now serve as our next Chairman. Trustee Goodwyn has been on the board for the past 24 years. Additionally, by church vote the Lord has blessed us with three new trustees. Sister Demetria Green, Sister Tawanda Brown-Jefferson and Brother Ricky Coleman are showing a genuine desire to serve. What a blessing they are to the kingdom.
I thank God for 8 years as Pastor and People. To God be the Glory for the great things that he has done. I thank you for allowing me to sever as you Pastor and for letting me operate in the gift that God has given unto me.