The Big Bethel Baptist Church
Organized 1865
Our Pastor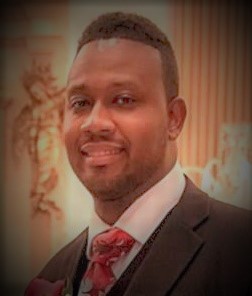 Reverend Alexander Williams
Pastor
But as it is written, Eye hath not seen, nor ear heard, neither have entered into the heart of man, the things which God hath prepared for them that love him. 1 Corinthians 2:9
Most of us are anxious to know what the coming year holds for us, we want to know what is in store for us. I'd rather you direct that energy in knowing the one who holds the year"
As we begin the year, one major question that we need to ask is; what is God's will for our life? Many of us desire to do God's will, but struggle because we don't know what God's will is. I want you to join me as we seek divine direction from the Lord, for the year 2019. We are most often faced with situations where we find it difficult to decide which way we should go. When faced with challenges, instead of seeking Gods direction through prayer we turn to ask friends, family, and partners. Child of God, the best place to seek direction is from God and He can give you the best counsel.
Most of us fail in life because we try to copy what others do, we need to understand that God has a unique purpose for each of us and for that reason if Alexander failed in that venture it does not mean you will also fail, or if I succeed in that deal that does not mean we will also succeed. You need to understand that that God created us for a purpose and it is our responsibility to seek and know Gods purpose for our lives.
As we've celebrated 10 years of Pastor and People, God began to deal with me and showed me that he is about to do a new thing. The number 10 represents completion or completeness in divine order. I believe for us here at Bethel this is our year, God is about to blow our socks off. I ague you to seek his face like never before. This isn't the time to grow weary in your faith but to be steadfast and unmovable.
John 15:4-6 (NKJV) - Verse 4 Abide in Me, and I in you. As the branch cannot bear fruit of itself, unless it abides in the vine, neither can you, unless you abide in Me. Verse 5 "I am the vine, you are the branches. He who abides in Me, and I in him, bears much fruit; for without Me you can do nothing. Verse 6 If anyone does not abide in Me, he is cast out as a branch and is withered; and they gather them and throw them into the fire, and they are burned.
Dearly beloved, remember, without God you would have no life at all, also outside of Christ there is no reality, there is no logic, there is no reason for anything at all. Your next breath comes from Christ, your success in 2019 will be determined by your dependence on Christ. Child of God you must fully depend on Jesus, for without Him you have nothing, but with Him we have everything.
In 2019 let the joy of the Lord be your strength, let Him direct your life, remember, He is your deliverer. You need Him. Repent and put your trust in Him Stop trying to live life without Him.
I close with the word of Mr. Brain Courtney Wilson, "He that has begun a great in you is faith to perform it. And in due time God will blow your mind with what he planted inside you to bless the world as you bloom."